Olympus Plumbers are your Local, Experienced, Prompt, Reliable and Honest Olympus plumbers. We have qualified and licensed plumbers who are operating in Olympus and they offer you an emergency response whenever you call us for help with a plumbing problem. As your trusted emergency plumber, do not hesitate to call us when you have any of the following plumbing problems:
Drain blocked in Olympus
Solar geyser installation in Olympus
Solar geyser glycol top up in Olympus
Burst geyser in Olympus
Geyser replacement in Olympus
Geyser thermostat replacement in Olympus
Geyser timer switch installation in Olympus
Geyser element replacement in Olympus
Leaking geyser in Olympus
Water leaking from the ceiling in Olympus
Water leaking from the roof in Olympus
Water leaking from the toilet in Olympus
Shower trap blocked in Olympus
Shower head blocked in Olympus
Shower door installation in Olympus
Toilet blocked in Olympus
Leaking underground pipe in Olympus
Leaking pipe in the floor in Olympus
Leaking pipe in the wall in Olympus
Burst pipe in Olympus
New geyser installation in Olympus
New garden tap installation in Olympus
New sink mixer installation in Olympus
New shower mixer installation in Olympus
New bathtub installation in Olympus
New Jacuzzi installation in Olympus
New toilet installation in Olympus
New washing machine installation in Olympus
All domestic and commercial plumbing in Olympus
What drives us to provide the absolute best quality in service is our emphasis on quality standards in all our work. Our staff is knowledgeable and trustworthy and we offer affordable prices to all our clients. As licensed plumbers with over 15 years plumbing experience, Oracle Olympus Plumbers carry out all plumbing installations in accordance with the requirements of local SANS standards and regulations. Integrity, ethics, reliability and honesty are core to our day to day running of our business.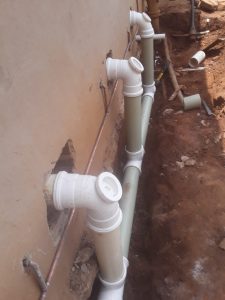 Why choose Olympus Plumbers?
We're reliable! Never waste your time waiting for a plumber to show up again.
We work all the time! Our 24-hour emergency plumbing service is available on all 365 days of the year.
We provide prompt response and speedy service, We will use due care, skill and ensure timely service
We offer upfront fixed price by the job, no extra charges! We offer discounts on additional jobs.
Satisfaction guaranteed.
We will provide well presented, professional employees
Our work will be appropriate to your needs
We will take full responsibility for all materials supplied
For your peace of mind we will guarantee all work
Relative plumbing work is covered by a Certificate of Compliance
EASY PAYMENT OPTIONS– We accept EFT & Credit onsite
How can Olympus Plumbers help you?
Olympus Plumbers offers a complete 1-stop plumbing shop and a 24/7 emergency plumbing service, including:
General plumbing
Emergency plumbing
Hot water services
Burst pipes
Blocked drains
Rainwater systems
Plumbing for renovations and granny flats constructions
What are our key values when servicing customers?
We believe that knowledge is very important when it comes to plumbing. From maintenance to new builds, I have worked in all aspects of plumbing. As such, we have an extensive knowledge about the trade and have great problem-solving skills.
We also believe that a skilled worker not only needs the knowledge but the proper equipment as well. We, at Oracle Plumbing Works, are fully equipped. We have all the tools needed to do any kind of service, from blocked drains even to excavation.
We are a clean and honest plumbing team that guarantee an excellent service.
What we think makes a good plumber?
One of the key characteristics that make up a good trade professional is communication skills. They must be approachable, easy to talk to, and able to establish rapport with there customers. They must also be knowledgeable, reliable, upfront, honest and trustworthy. All these factors are traits we pride ourselves in possessing.
What tips can we give customers when looking for a plumber?
Seek a local plumber so they don't charge you an arm and a leg
Find a plumber who is trustworthy, honest and upfront with their pricing. There is nothing worse than getting a massive bill shock at the end of the service
Engage a plumber who is extremely knowledgeable. In plumbing, it's very important to get the job right the first time. Plumbing that is done incorrectly can cause major issues in the future.
What are the Top 3 traits Olympus Plumbers possess that differentiates us from other plumbers?
Local – based business – We are a small are locally operated business that prides ourselves on great customer service. We are not like other bigger franchise plumbing companies that may consider you as just another "number"
Complete transparency –  We'll always keep you in the loop. We do free quoting and always chat with our customers before we begin with pricing. We'll give you all the possible options and solutions at the very beginning of the service
We care– We thrive on keeping all customers 100% satisfied with their experience with Olympus Plumbers. Whether it's our cleanliness, honesty, friendly attitude or good communication skills, we make sure that all customers are happy and continually use our services for all their plumbing needs.